News
Annual Back to School Event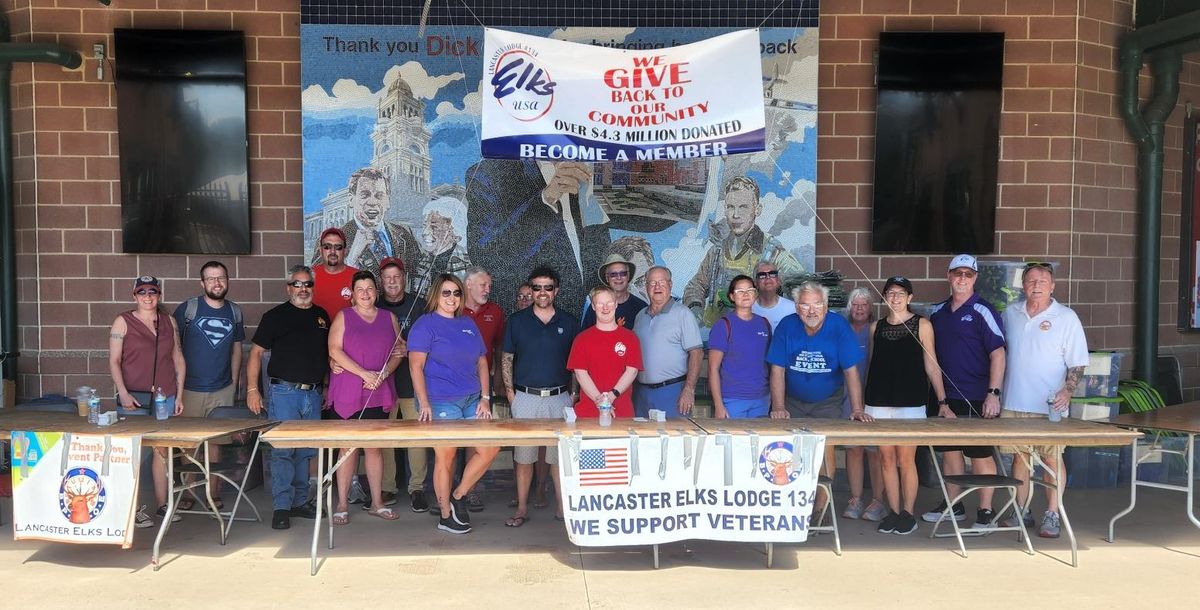 Volunteers Needed!
Sunday, August 13th
11am - 3pm @ Clipper Magazine Stadium
For the last 12 years, the Lancaster Elks Lodge 134 has been one of the top sponsors for the Mike Sturla's Annual Back to School Event.
This event combines organizations like the United Way, CAP/ WIC, Teen Elect/ SDOL, Lancaster Symphony Orchestra, Penn Medicine, Lancaster Rec Center, Power Packs, Girls on the Run, the Boys & Girls club, YMCA and more to give kids Kindergarten through 8th Grade all the things they'll need to go back to School. They get a free Backpack, School Uniform & a Pair of shoes. They can also get school supplies, eye exams, hair cuts, hearing tests, vaccines; there is face painting and bands and colleges and sports teams and more.
Lancaster Elks Lodge uses Grants available through the Elks National Foundation to purchase the backpacks. Thank you to Lodge Members Steve Heisey & Liz Johns for all you do in making sure we get these grants each year!
The Lancaster Elks Lodge is the first booth students & parents see when they arrive.  We give them their backpacks and they walk around the concourse filling it up. It's an unbelievable experience and reminds us why we're Elks.  Member Liz Johns said to me once "It's the best day to be an Elks" and she's absolutely right. We gave away almost 1,100 backpacks last year!
Join me and 30 other fellow Lancaster Elks in handing out over 1200 backpacks on Sunday, August 13 from 11am to 3pm at Clipper Stadium. Email me at chapman.jen@hotmail.com or shoot me a text - 207.449.5656.